Casinos have kept people across the world attracted towards them since many decades now because of the player's ability to make money with some luck. And with mobile casino industry, the number of players is constantly on the rise. Every day a new game is released on app markets of Android, iPhone and Microsoft platforms and the gameplay experience on mobile phones is getting better with each new game. Don't believe it? Check out the releases on Jackpot Mobile Casino and get soaked in the experience.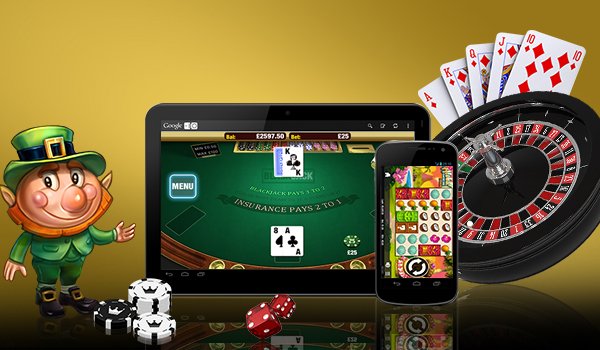 Why is the Popularity of Mobile Casino Industry increasing by the Day?
The very reason why people prefer playing casino games on their smartphones is quite obvious. It is because they can play from anywhere and carry their favourite games with them. Many technology advancements in the mobile phone industry have made phones smarter, powerful and easier to use. Today, you can hardly find a Smartphone user without an internet connection in his or her phone and that has helped mobile casino industry reach more users than before.
Casino games such as slots are very easy to play on mobile devices than on computers because it starts instantly and you do not even have to find a place to sit and play these games. You can simply win money while on the go with a casino game app.
● Adding funds using phones: Another key factor that contributes to the growth of the mobile casino industry is the ability to use your phone like a credit card to add funds to your casino gaming account. You can either use the balance from your prepaid account to transfer or an option to get billed if it is a post paid account. Many service providers allow this facility that makes it easier for mobile users to instantly add funds and place bets on the move. No hassles of typing your long credit card numbers or going through a series of authentication processes; just upload money with a touch of a button. Smartphones these days also offer the highest level of security features so your transaction is secured and safe to carry out.
● Easy Game Options: Unlike computer systems, smartphones are based on touch screen technology and that makes it easy. Play your favourite slot game with just a tap of your finger. Most games that mobile casino industry offers has the ability to shake your phone to spin and some games even with the ability to play using your voice commands. Such advanced options attract people to choose their mobile phones over other devices to play casino games.
Go with the Trend & Wager on-the-go
Smartphone technology and mobile casino industry are going hand-in-hand with various developments and use of modern gaming technologies. The games are becoming more entertaining and new features are constantly introduced to make your gaming and winning experiences better each day. Jackpot Mobile Casino is one such destination every mobile player is headed to.
Summary
Article Name
The Rise and Rise of Mobile Casino Industry
Author
Description
Mobile casino industry is reaching heights. Here is a complete blog on how casino industry has made its way to the top with smartphones. Read on now.